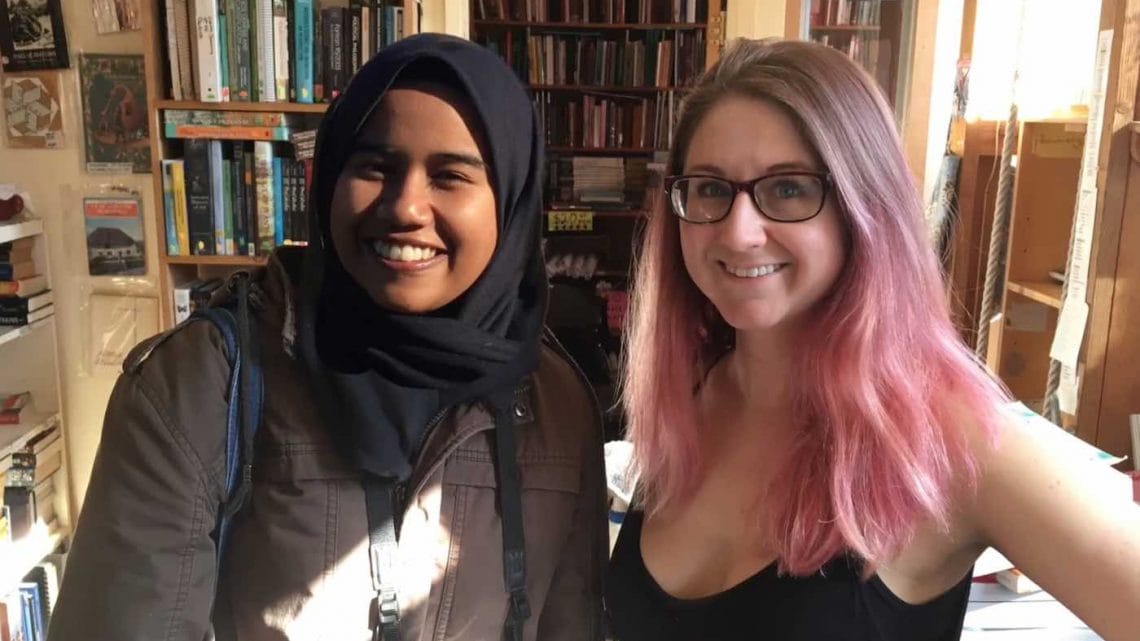 When this 18-year-old girl found that she had nowhere to pray in her new city, her neighbors were quick to open their hearts – and their doors.
Atul, as her friends call her, is an exchange student who recently moved from Malaysia to Arcata, California so she could attend the public charter school Northcoast Preparatory Academy (NPA).
Because Atul is also a Muslim, she is required to pray five times per day. Though the teen has been happy in Arcata, she quickly found that the city was not equipped with the prayer rooms that she was accustomed to in Malaysia.
"In my country, they are everywhere, as my country is a majority Muslim country," said Atul.
RELATED: When Fire Leaves 500 Muslims Without Place of Worship, Synagogue Opens Their Doors
Shortly after she began raising awareness for her plight in the city, however, several schools and organizations offered up their facilities for her to use as prayer rooms.
The assistant manager of local bookstore Tin Can Mailman even offered up two of their spare rooms for Atul to use for prayer.
"I was so touched by the kind-hearted support I found," Atul said in a school statement. "Tin Can Mailman gave me two spaces: they explained that one of the spaces might sometimes not be available if there are books on the floor, and in that case, I could always use the other room."
MORE: Muslim Doctors Use Ohio Mosque to Open First Free Clinic in the Region – and It's Open to Everyone
The teenager says that the offers of support and hospitality have also reaffirmed her faith in humanity, which later prompted her to make a video about her new prayer rooms on Youtube as a thank you to the contributors.
"I was scared at first because I was still wondering 'What is it like to be a Muslim in America?'" said Atul. "But with my community support, I know that even if we have many differences such as in religion and faith, we still can be connected as human beings. We will never be disconnected as long as we are being kind-hearted to each other."